Everyone loves their Jordans, but the one original that started the whole craze drops this weekend with Nike releasing the original Jordan Banned for $160 along with their new Jordan 31 in the same iconic Black and Red colorway.
These weren't the only shoes that were banned so let's take a look at a visual history of shoes that were banned for other reasons!!
Athletic Propulsion Concept 1
For these the NBA agreed "It's gotta be the shoes!!" when they banned these shoes citing unfair advantage.
Nike – Metcon 1
Due to Crossfit's association with Reebok, these Nike's were not allowed at the Crossfit Games
9mm High Heels
Security at LaGuardia airport banned these killer kicks from making it on board to a flight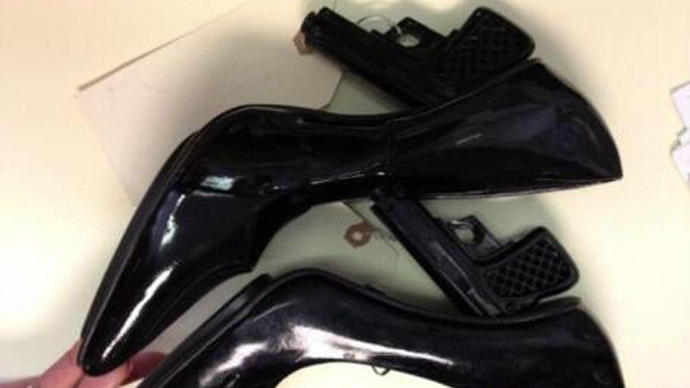 Nike Zoom Vapour Tour 9
These were banned from Wimbeldon in 2011 for having too much orange in them which went against the dress code of mostly white attire
British Knights – Any Shoes with BK on the side
Universities. Colleges and High Schools in Los Angeles banned these because the acronym BK was gang affiliated with meaning "Blood Killer"
Crocs
These shoes should be banned for being the ugliest thing for people not 5 years old and under but the reason the National Health Service banned staff for wearing these is for inadequate safety protection
Honorable Mention
Rick James anywhere near Eddie Murphy's Couch
So are you going to cop a pair of the banned when they drop this weekend?  If you get a pair try matching them with our Retrokings MJ 6 Rings Tee and DUNK Dad's Hat or any of our dope keychains!